Free Vector United States of America Map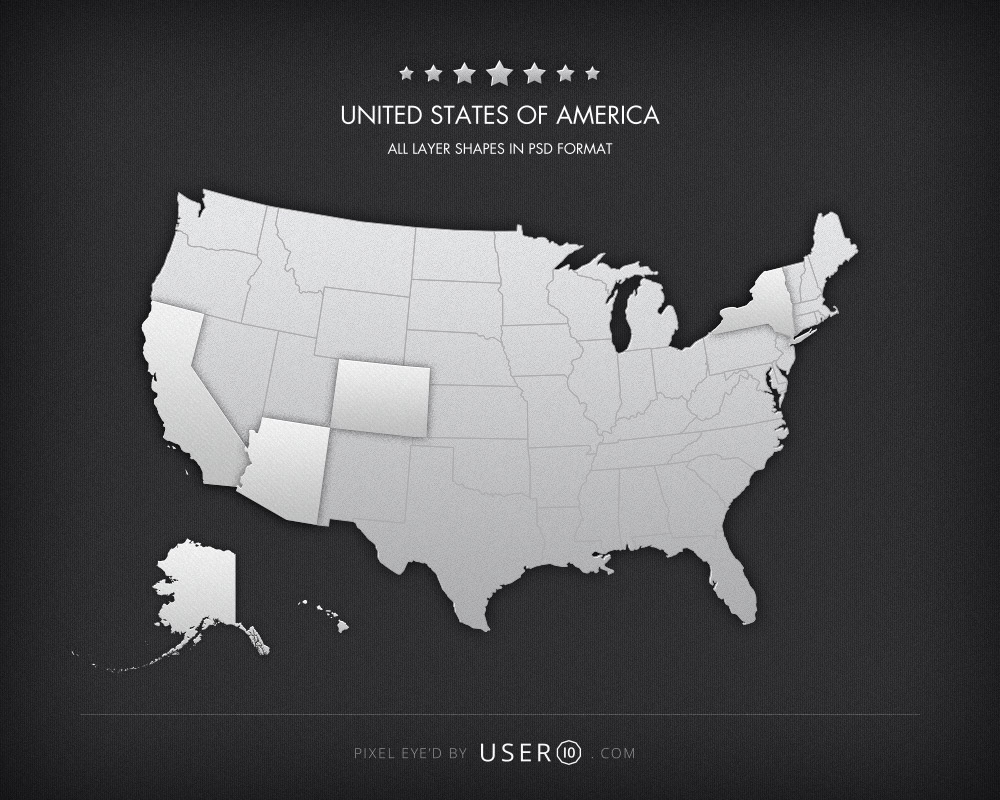 We've searched high and low for the perfect FREE map of the United States of America. Our results have turned up one crap live trace vector after another, so we finally rolled up our sleeves, engaged the pixel eye, and crafted a pixel perfect PSD-based vector map with layer shapes for infinite resizing.
This PSD includes a complete silhouette of the US plus each individual state. Note: Alaska and Hawaii are not to scale so don't get smart about it being perfect. We hope it makes your life easier, it has us.
Free for personal and commercial use. Boom!