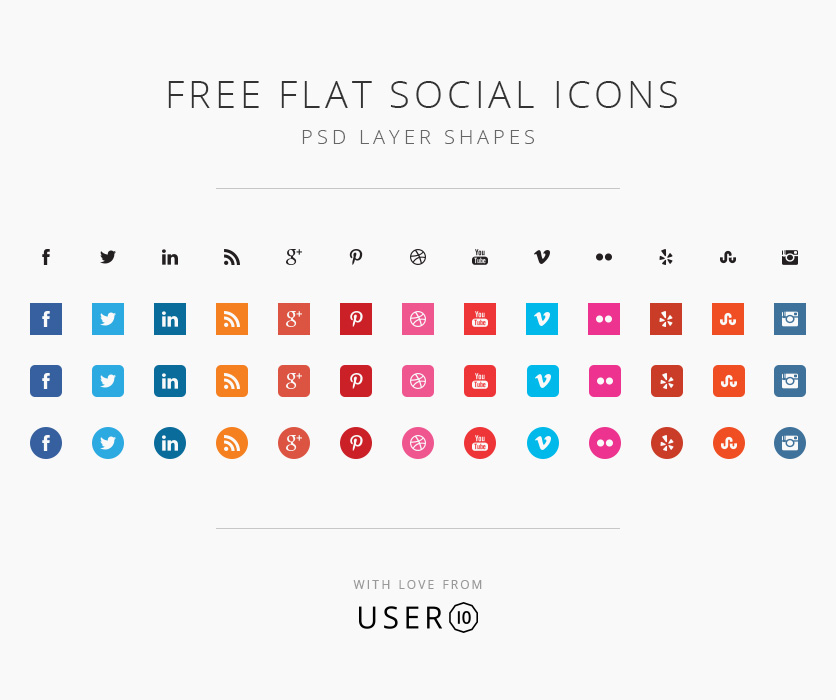 There are tons of free social icons available on the web, so we figured why not add a few more…
Enjoy this PSD including 32×32 px icons for Facebook, Twitter, LinkedIn, RSS, Google+, Pintrest, Dribble, YouTube, Vimeo, Flickr, Yelp, StumbleUpon, and Instagram. All graphics are vector layer shapes, making infinite resizing just a ctrl+t away.
Free for personal or commercial use. Boom!